features in the catalogue of the show . The show runs Feb 24 to May 12 2008.
We heart Grandmas. New Video on - Nanna Ruth's Lemon Meringue Pie. As recorded for Radio 4's Woman's Hour. February 14 2008
Join the What's Cooking Grandma Facebook group
Powerpizza news feature. Choose your flavour - or . February 2008                                           
OLD NEWS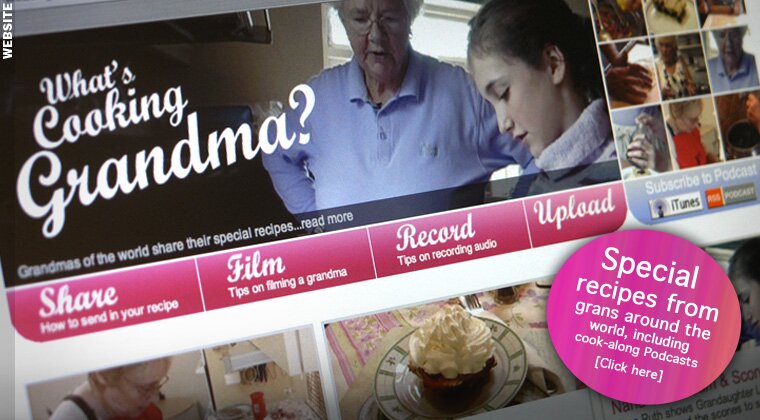 © Human Beans 2001-2008.